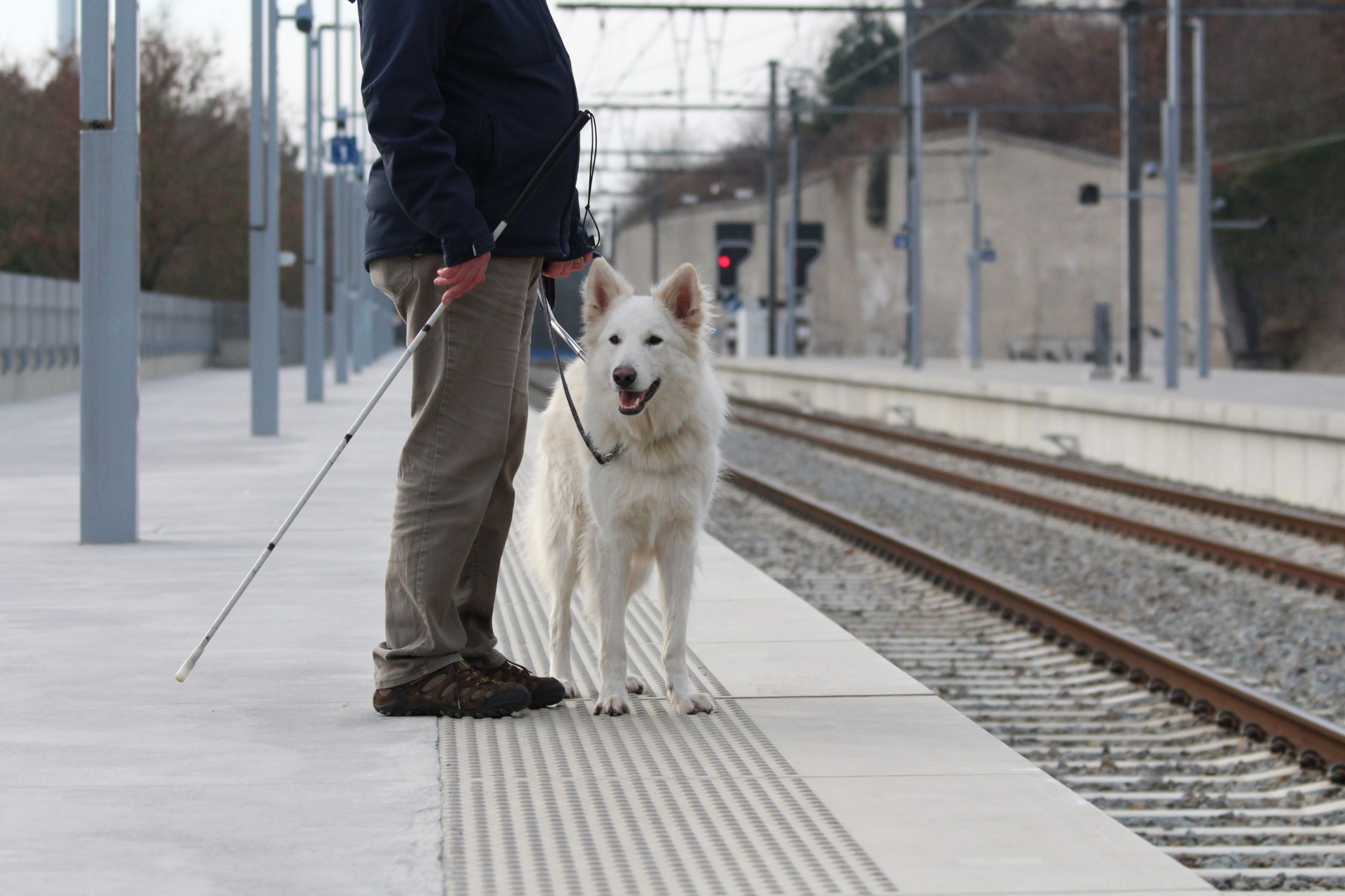 Explanation of legal texts
On Federal level, a Royal Decree of September 22nd 2005 on food hygiene stipulates that animals are forbidden in establishments selling food. However, a clear exception was made for assistance dogs and those in training. Effectively this means that an assistance dog is allowed into bakeries, butcher shops and restaurants when wearing a cape/harness and when accompanied by its handler with appropriate access identification. Both cape/harness and identification are provided by the program that trained the dog.
The non-discrimination law of May 10, 2007 forbids any form of discrimination. Indirect discrimination occurs when a decision (not to allow dogs) puts a certain segment of population (disabled people accompanied by an assistance dog) at a disadvantage. A person unwilling to allow assistance dogs onto his premises, might be construed as indirect discrimination which is contrary to the law.
On a Regional level, in the Flanders a Decree of March 20, 2009, explicitly regulates the access rights of assistance dogs and assistance dogs in training, was amended on March 29, 2013 (published in the Belgian Official Journal on May 13, 2013). The amendments will be taking effect as from January 1, 2014. Four years after the first publication, the upcoming implementing orders, expected to be published before summer, will grant actual value to the access rights of assistance dogs and assistance dogs in training in Flanders.
Foreign foster families and trainers coming to Belgium only have access rights in the Brussels Region. Access rights for assistance dogs in training are not well-regulated in Flanders and Wallonia for the moment. Please contact BADF president Mark van Gelder (mark@canisha.be) if you need more information.
BADF
An assistance dog is specifically trained to enhance a disabled person's autonomy and independence. It should therefore be allowed access everywhere, so that it can accompany its handler wherever he or she wishes to go.
The dog's harness/cape and badge prove that its disabled handler is accompanied by a certified assistance dog. Consequently the team should be allowed into public areas such as stores, restaurants, public buildings,...
Read more on our page 'Access rights'.